13th: Emergency recovery operation in Suihua City, Heilongjiang Province (Aug. 2006)
Outline:

These munitions were discovered on 2 July 2006 at a construction site in Wangkui, Suihua City, and the official notification of discovery was delivered by the Chinese side on 5 July. In response, Japan carried out an on-site investigation on 14 July and they were confirmed as chemical weapons of the former Japanese military forces. Therefore an urgent recovery operation as well as identifying the munitions by external features and overpacking were conducted.
Since the munitions were discovered in a commercial area, in order to resume the construction work without delay, the munitions had to be removed as quickly as possible. Owing to the concerns expressed by the local population and the lack of a suitable facility to conduct identification near the discovery site, it was difficult to conduct recovery operations there. Thus, the Japanese side requested the Chinese side to temporarily overpack the munitions and transport them to the ACW Temporary Storehouse in Haerbin City where an identification and overpacking operation of the munitions was undertaken.
Duration:

25 July ~ 6 August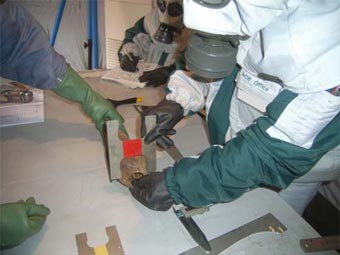 Identification by external features (1)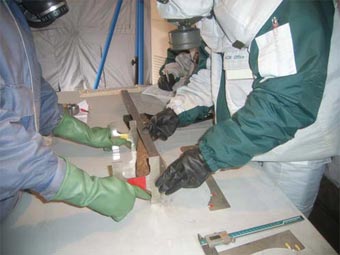 Identification by external features (2)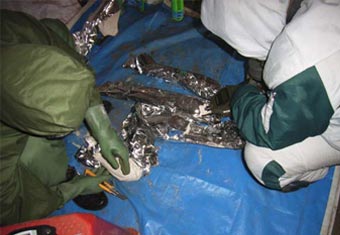 Checking for chemical leaks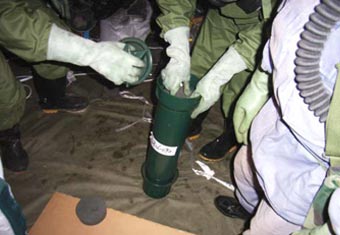 Overpacking into a metal container