4th: Excavation and recovery operation in Shijiazhuang City, Hebei Province (Sep.2003)
Outline:

These munitions were discovered during construction of a dormitory for the First Junior High School in Gaocheng City, Hebei Province in May 1991. The Chinese side excavated 51 munitions at that time and re-buried them for safety reasons in the grounds of militia training facility in Luquan City.
In July 2001 the Japanese side conducted an on-site investigation and confirmed the existence of Japanese ACWs. The examined munitions were overpacked and stored in a temporary storehouse.
After a preparatory survey in March 2003, excavation, identification by external features and X-ray, and overpacking of the previously buried munitions was carried out in September 2003.
Duration:

6 September ~ 19 September 2003
Preparation work area (1)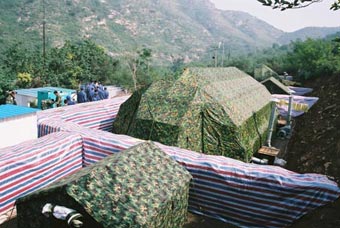 Preparation work area (2)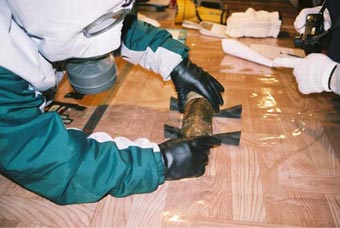 External features identification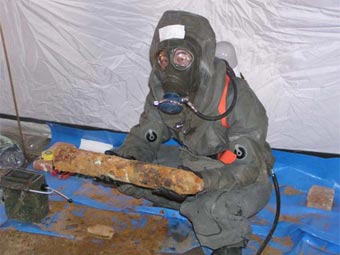 Cleaning a shell (1)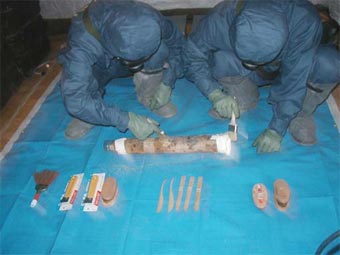 Cleaning a shell (2)
Excavation (1)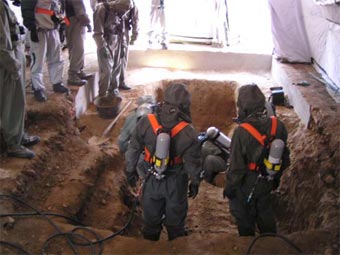 Excavation (2)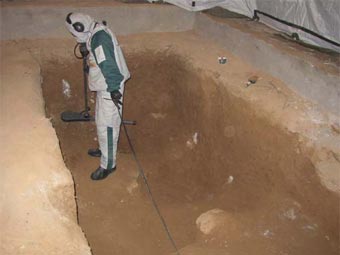 Re-detection after excavation