Outline:

In 1993 old munitions were found among scrap iron at a rolling mill in Nei'an Town, Ningan City, Heilongjiang Province. The security section of the mill buried the munitions in the ground for safety reasons. In June 1999 the Chinese side partially excavated these munitions buried since 1993 and found that 5 shells had the features of Japanese ACWs. These shells were buried again for safety reasons.
In April 2003 the Chinese side requested the Japanese Government to conduct an on-site investigation in preparation for building a new factory at the same location. In response, the Foreign Ministry carried out an on-site investigation in August 2003, and confirmed the existence of Japanese ACWs.
The Cabinet Office conducted site surveys and detection of the burial grounds from February to March 2004 and in September carried out excavation and recovery, excavating and expeditiously identifying and overpacking chemical shells and unknown munitions.
Duration:

6 September ~ 27 September 2004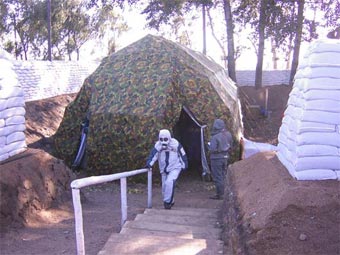 Excavation tent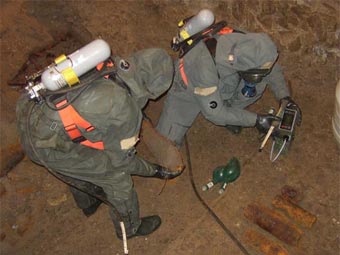 Excavation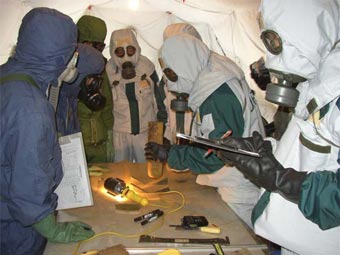 External features identification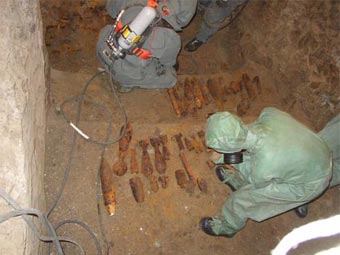 Excavated munitions
Munitions sorted by types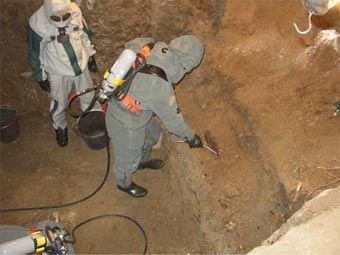 Checking for chemical leaks from an excavated shell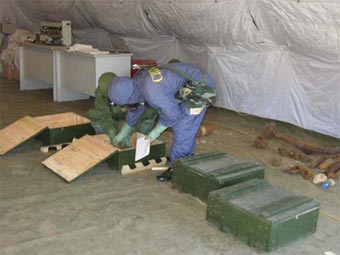 Munitions boxes