9th : Excavation and recovery operation in Yichun City, Heilongjiang Province (Sep. 2005)
Outline:

In July 2005 munitions were discovered from the soil while expanding a garage in the premises of a local resident in Xiling District, Yichun City, Heilongjiang Province. They were identified as ACWs through on-site investigation, and more munitions were visible on the ground. Therefore an urgent excavation and recovery operation was carried out in September 2005.
Excavation of munitions from the ground, as well as external features identification and overpacking were conducted.
Duration:

30 August ~ 18 September 2005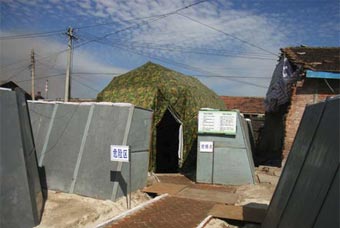 Excavation tent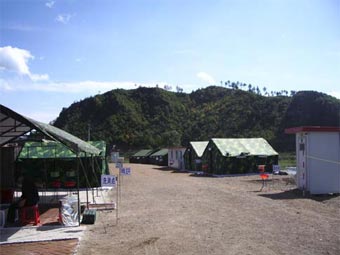 Command and support area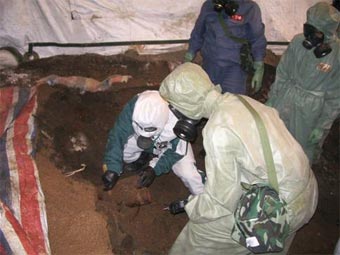 Excavation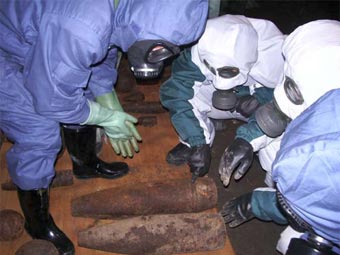 Sorting of munitions (1)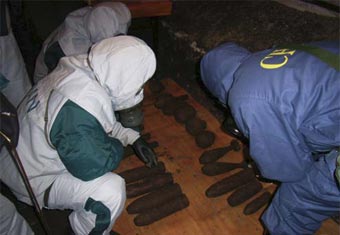 Sorting of munitions (2)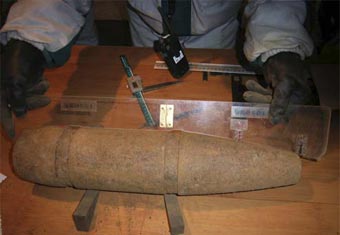 External features identification (1)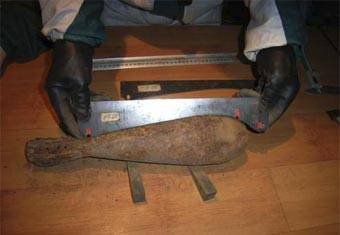 External identification (2)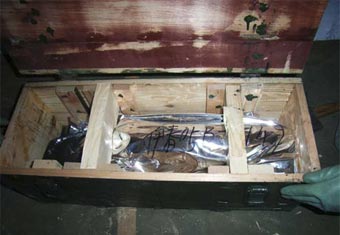 Overpacking of sealed shells into a munitions box (1)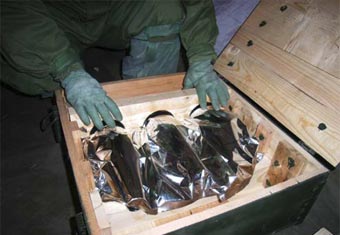 Overpacking of sealed shells into a munitions box (2)