1st: Excavation and recovery operation in Beian City, Heilongjiang Province (Sep. 2000)
This was the first excavation and recovery operation by Japan. Therefore mapping exercises and training on using personal protection equipment, as well as education and training on general knowledge of chemical weapons and safely procedures were thoroughly conducted.
These chemical weapons were coincidentally discovered by a local resident while farming.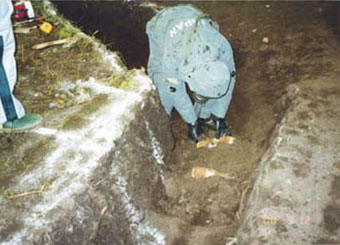 Excavating munitions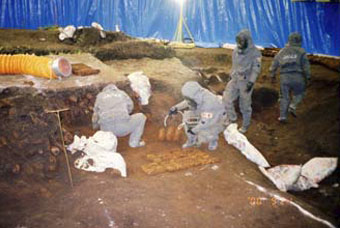 Safety checks on excavated munitions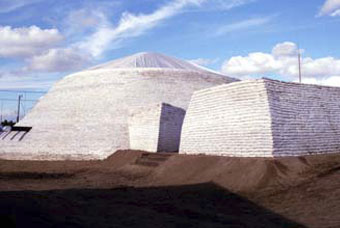 Completed protective walls with sandbag mounds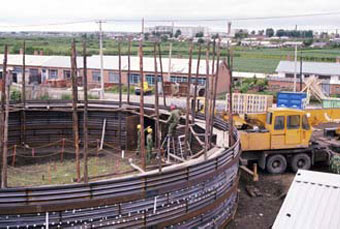 Building of liner plate protective walls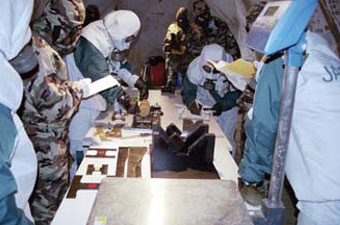 Identification of munitions by
Japanese and Chinese experts
Salient points

Since the munitions were discovered close to residential areas, evacuation of the local population was a challenging task.
The number of munitions turned out to be twice the initial estimate, so the work had to continue during the night on some days.
The parts of the protective walls were shipped from Japan. No protective walls of this size had been built in Japan before. The walls were assembled for a negative pressure test, and then erected at the site without problems. The assembly of the walls at the site started on 14 August and finished on 5 September.