16th: Excavation and recovery operation in Nanjing City, Jiangsu Province (Mar. 2007)
Outline:

The Chinese side informed the Japanese side that around 50 metal objects suspected of being toxic canisters of the former Japanese Army were discovered at a road construction site in late December 2006 and were stored at the Temporary ACW Storehouse in Nanjing City. Based on this notification, the Japanese Foreign Ministry sent an emergency on-site investigation mission in February 2007. Other than that, existence of several munitions in the same construction site was reported. The team examined the area and confirmed the existence of partially exposed metal objects in an area (70m x 20m) covered by a wire net. After coordination between the Cabinet office and the Foreign Ministry, the Japanese side agreed with the Chinese side that an excavation and recovery operation should be carried out later (after the Lunar New Year). As a result of consultation, it was agreed that the operation begin mid-March, starting with on-site investigation by the Foreign Ministry and followed by excavation and recovery by the Cabinet Office.
Since in this operation the safety of the local population and an early resumption of the construction work were prioritized, only temporary overpacking and transportation of munitions to the Nanjing Temporary Storehouse were completed at the time, leaving the final identification and overpacking to a later date.
Back in 2001 around 10 thousand Aka-Toh had been excavated and recovered at a place approximately 200 meters west of this site.
Duration:

16 March ~ 25 March 2007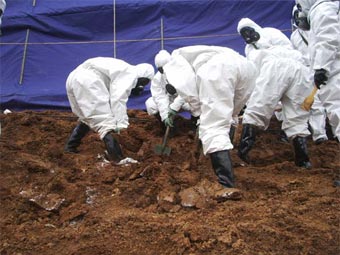 Excavation (1)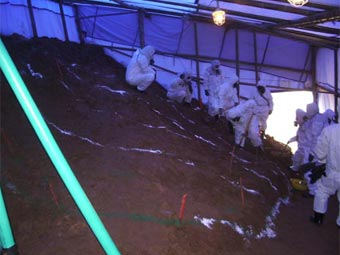 Excavation (2)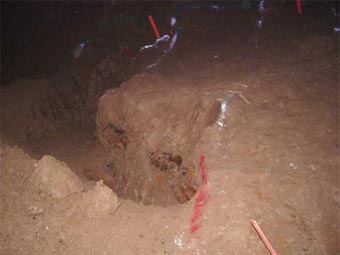 Condition of buried munitions (1)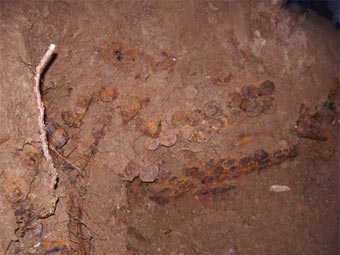 Condition of buried munitions (2)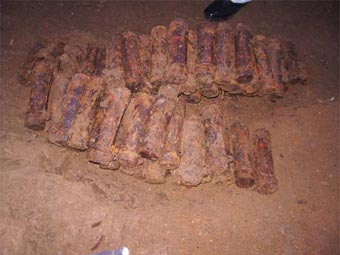 Condition of buried munitions (3)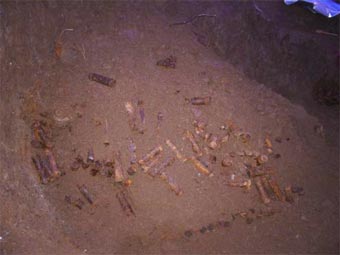 Condition of buried munitions (4)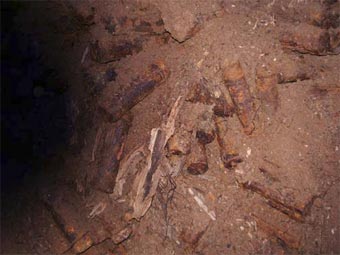 Condition of buried munitions (5)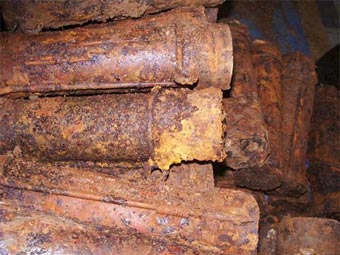 Condition of buried munitions (6)